Did you know there are eczema support groups?
There are at least 100s out there today, mostly virtually.
But only if my parents and I knew about it when we first started dealing with it, we wouldn't have felt all alone.
Being alone and feeling alone on this journey can make progress seem stagnant even though everyday you are making progress.
It's hard to continually move forward when day in and day out you are itching, scratching, peeling and bleeding away from eczema or topical steroid withdrawal.
No one gets what you are going through.
No one understands your struggles.
And that's how I felt for most of my life.
Until social media came along.
I don't remember how or what happened but I probably searched eczema on Facebook.
Bingo!
There were tons of eczema support groups created.
Babies. Kids. Teenagers. Adults. All talking about eczema. More and more talking about topical steroid withdrawal.
I was happy to have found a place to see what other people were doing.
But also sad to see so many people struggling.
Having a community to support you makes a huge difference.
Connecting with other eczema warriors makes a huge difference.
I've met a few virtually and always happy to see their progress when they share it.
I've seen people who have organized physical meetups and have become friends!
Follow me on IG so we can become friends and send each other memes!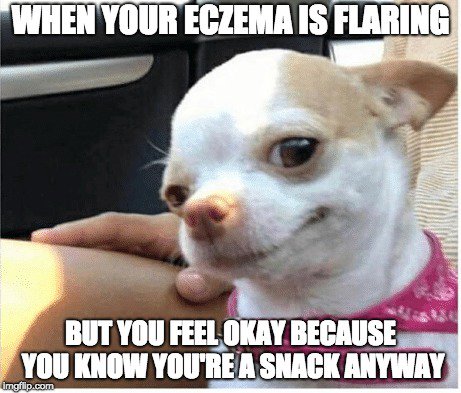 So Is There A Support Group For Eczema?
Yes! Both physically and virtually.
All you have to do is Google and see what comes up. If you still use Facebook, there are some great groups, which I'm apart of that I'll share below.
There is even a Reddit Thread for Eczema!
20 years ago when I started with eczema, none of this was available.
I wasn't even aware if there we any physical support groups.
Virtual Eczema Support Groups
If you are looking for physical support groups check out this link.
However, it seems like most are virtual at the time but if you want to set one up, let me know and I'll be there!
How To Keep Moving Forward
One. Step. At. A. Time.

When you are in a situation like that, you must keep moving forward while you get healthier. Your number one goal should be to get healthy.
Start from the group up.
Healthy habits. Healthy foods. Healthy mindset.
Let the skin and body do it's thing while you focus on thinking and feeding it the right things.
With TSW, it's a waiting game. Everyone gets better at different times. So while you wait and get healthier, work towards something small no matter what pace you go at.
This will give you something to focus on and keep your mind strong while you get better. If not, you'll feel bad that you are stuck on the sidelines while everyone else progresses in life.
Whether it's studying a new subject/topic, playing a video game series (finished Uncharted!) or binging a new TV show, do something that you enjoy and can see the progress.
If you'd like to get started, try one of the things I did below:
Read a book
Learn a new topic

Learn to code
Stock market
Cooking
Makeup
Side hustles

Start a new TV Series (BBC's Sherlock Holmes, West World, The Office)
Watch a new movie
Start blogging about your passion
Creating a website
Go for a walk (no matter how painful or hard it is to get ready or go out, Pokemon GO really helped me)
Listen to a podcast (Tom Bilyeu, Lewis Howes, Jay Shetty, Timothy Ferris, GaryVee, Oprah's SuperSoul, etc.)
Start a new video game or a mobile game
If you don't, it can feel like forever. I barely saw progress in the first 3-6 months of TSW.
If I chose to wait to get back to 100% and feel perfect, it would have been a very long time because I'm still not 100%.
I went back to work 8 months later on a part-time basis and then transitioned to full-time. But during those 8 months, I tried to remember to keep moving forward no matter how small the step would be and no matter how long it took.
In the short term, TSW sucks. But in the long run, I'm going to be 100 times healthier than I would be if I didn't go through TSW and change my lifestyle for the better.
So remember to keep moving forward regardless of whichever situation you may be, even if it's incremental until the storm calms.
On the days you feel shitty, remember, there are eczema warriors all around the world you can reach out.
Post on eczema support groups asking for help.
Connect with all of us on social media.
We gotchu!
Not Sure What to do Next?
Sometimes you can do everything in your power and still be stuck.
I've tried a lot of treatments and diets in the past, but the one thing that made the biggest difference is focusing on nutrition to heal from the inside out.
I also needed someone to guide me on this path. There was a lot of uncertainty and experimentation.
When you feel like this, it's a good idea to explore working with a Skin Health Coach to put you on the right path.
If you are starting your eczema or topical steroid withdrawal journey, book your complimentary 30 min call to find out about the XZMA Healing Program!
Related posts
Everything Eczema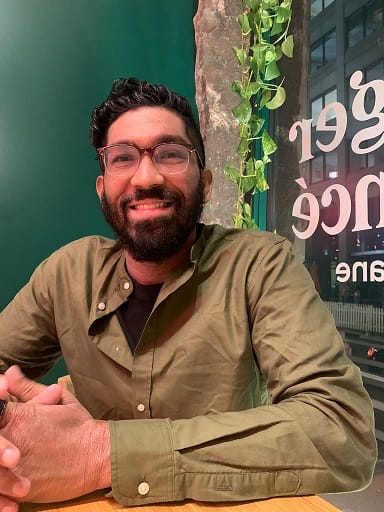 Everything Eczema was created by Kishok (Certified Nutritional Practitioner, 2023) to help the millions of people around the world who are suffering from atopic dermatitis (eczema) and topical steroid withdrawal (TSW). Our goal is to educate and empower you on how to manage your eczema so you can live your greatest life!
Learn more