Wait…what?! Since when is there a non-petroleum version of petroleum jelly or what we know as vaseline?
I was happily shocked to find something like this exists on the market for babies and mothers.
But what's wrong with petroleum jelly to begin with?
My goal with the Live Clean Non-Petroleum Jelly Review is to provide you with all the answers you need to know.
Let's get started.
The EverythingEczema Verdict 👏
🏆 Buy!
✅ A great natural organic alternative to the original classic petroleum jelly, Vaseline.
❌ Price per gram is not the best. Try to buy on sale when you can.
And as always, remember to patch test any new skin care products.
What is Petroleum Jelly?
Let's break down what petroleum is first.
According to Britannica, petroleum is a naturally occurring liquid, called crude oil, that can be refined to make gasoline, diesel fuel, jet fuel, home heating oil, lubricating oil, wax, and many more.
Petroleum Jelly is a skin protectant that is used topically to help dry and cracked skin. It's made using mineral oil and wax and is a great moisturizer.
But you probably know it as Vaseline because it has been around for more than 150 years.
Today, there are dozens of different petroleum jelly products sold by other brands.
Growing up with eczema, I used Vaseline all the time!

Should You Avoid Petroleum Jelly?
Some people are concerned that because petroleum jelly is a byproduct of petroleum oil refining, it is potentially toxic and dangerous.
One study in 2015 found that products containing mineral oils had some carcinogenic qualities. Probably because it wasn't highly refined and triple-purified like Vaseline.
The David Suzuki Foundation also warns of petroleum-based products.
Why? Because a petroleum-based product can be contaminated with PAHs (polycyclic aromatic hydrocarbons). There have been studies that say exposure to PAHs over long periods of time is associated with Cancer.
As a result of this study, the European Union restricts petroleum-based ingredients in cosmetics unless the full refining history can be shown.
There was another study that found skin irritation of petrolatum in rabbits but not in mice, rats, or minipigs.
So now what?
Well, there are always two sides to a story.
I believe the pros outweigh the cons when it comes to petroleum jelly.
So overall, you shouldn't need to stress if petroleum jelly is toxic.
But as a good rule of thumb, everything in moderation.
Whether it's topical steroids or petroleum jelly.
If you've been using it every day for a week or two, it's time to take a break.
Live Clean Non-Petroleum Jelly Review, Baby Gentle Moisture
Okay, now the review you've been waiting for!
What's so good about this product?
Well, if you are concerned about using petroleum jelly, then Live Clean's formula is naturally derived and made with certified organic plants.
It has the same benefits as petroleum jelly/vaseline to soothe your baby's skin, prevents chaffing, and provides a protective moisture barrier.
It uses ingredients like castor oil, aloe vera, sunflower seed oil, and lavender.
One downside is the price-to-gram ratio.
Live Clean's Baby Non-Petroleum Jelly costs about $7-10 for 120g.
Whereas Vaseline's Baby Petroleum Jelly costs about $6-8 for 375g.
So if you go with Vaseline, it's more bang for your buck.
But if you are looking for something a little bit more organic and natural, Live Clean's Non-Petroleum Jelly is the way to go.
More Alternatives Please
If you are using petroleum jelly as a lip balm or even as a moisturizer you might be interested in some more natural alternatives.
And because you've read this far, you are in luck!
Check out my review of the Top 5 Best Lip Balms for Eczema.
I've even moved away from lip balms, creams, and lotions and just use oils.
Why? Because oils are essentially one to two ingredients. That's it. No fillers. No fluff. Only the good stuff.
Check out my Top 4 Favourite Oils for Eczema.
If you liked my Live Clean Non-Petroleum Jelly Review, don't forget to subscribe below so you don't miss out!
Related posts
Everything Eczema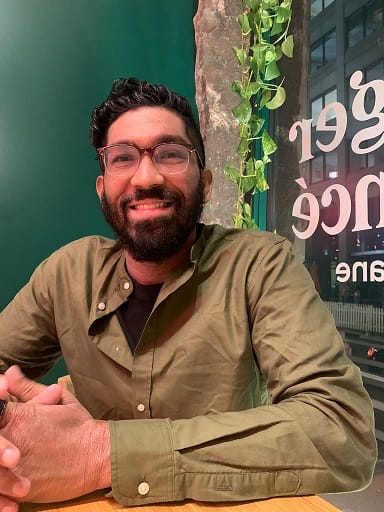 Everything Eczema was created by Kishok (Certified Nutritional Practitioner, 2023) to help the millions of people around the world who are suffering from atopic dermatitis (eczema) and topical steroid withdrawal (TSW). Our goal is to educate and empower you on how to manage your eczema so you can live your greatest life!
Learn more