When looking for the best cream/lotion for your baby, you probably have a lot of questions running through your mind.
Will this help the eczema?
Is this safe for my baby's skin?
Well, luckily, you are in the right place.
Let me give you the rundown on the ATTITUDE Baby Leaves Body Lotion Fragrance Free.
*This post contains affiliate links. This means, at no additional cost to you, if you purchase the product, I will receive a commission. These commissions help pay for website hosting and spread the word on healing eczema!
The EverythingEczema Verdict ?
? Buy
EWG Verified
Baby Safe, fragrance free, hypoallergenic
Free from SLS, Endocrine disruptors and more
✅ Ingredients such as avocado oil, shea butter and blueberry leaf extract
✅ $15 for 473ml
I like the price point and the amount given
And as always, remember to patch test any new skin care products.
1. What is Eczema?
Eczema is a skin condition that causes the skin to become inflamed, irritated, and itchy.
One of the most common types of eczema is atopic dermatitis.
It is a skin condition that causes the affected areas to become red, dry, itchy, scaly, and cracked.
The condition is most often associated with allergies, but it can also be associated with other factors such as hormonal changes, infection, stress, and environmental and lifestyle factors.
Eczema can be treated by using a number of different methods, including topical ointments, creams, and lotions with a combination of addressing the root cause.
However, it is important to consult with a Healthcare Practitioner before using any of these treatments.
Okay this product has a lot of great features that I'm going share with you.
This is straight from their website and everyone should know about it.
Features:
Natural body lotion made with natural ingredients derived from plants and minerals
Fragrance-free, crafted for babies with odour sensitivity
Enhanced with protective, soothing and antioxidant blueberry leaf extract
Antipollution and antioxidant properties: to limit pollutant particles on baby's skin
Dermatologically-tested and hypoallergenic: suitable for baby's sensitive skin
EWG VERIFIED™ and top-rated on EWG's Skin Deep® Cosmetics Database
ECOLOGO Certified™: Sustainable and biodegradable natural body lotion for baby
PETA Certified: 100% certified vegan and using no animal-derived ingredients
PTPA Seal of Approval: Body lotion for baby tested and endorsed by parents
Free of Sodium Laureth Sulfate, ingredient contaminated with 1,4-Dioxane and Ethylene oxide (carcinogenic byproducts)
Free of PEGs (PEG-100 Stearate and PEG-40 Hydrogenated Castor Oil), contaminated with cancer-causing chemicals
Free of potential endocrine disruptors such as BHA, BHT, Phthalate and Triclosan
This is how a product should be made.
Whether it's for babies or adults.
It should use the highest quality of ingredients while ensuring that it doesn't contain as many toxic chemicals.
It's amazing that it's EWG Verified, Dermatologically-tested, hypoallergenic, PETA certified and antipollution.
This product was specifically created for babies but can be used by adults too.
It's great that this product is fragrance free.
They do however sell a scented version but the reviews on the scent aren't the greatest.
Its main ingredients are:
Shea Butter
Avocado Oil
Blueberry Leaf Extract
Here's a quick summary of the benefits of these ingredients:
Shea butter boosts skin moisture
Avocado Oil may promote skin healing
Blueberry lead extract can relieve skin inflammation and reduce skin irritation
The price point is actually reasonable in terms of the quantity you get.
It costs about $15 for 473ml while using high quality ingredients.
Hopefully this lotion works out for you or your child.
You might also want to check out other products from ATTITUDE.
They have other lotions, shampoos and soaps which can work for you or your child.
But what if the ATTITUDE Baby Leaves Body Lotion Fragrance Free still doesn't work for me?
3. Having the Right Attitude Towards Healing
When it comes to healing eczema, topical steroid withdrawal and the skin overall, your attitude goes a long way.
Creams, lotions, balms, oils will definitely help from the outside.
Find high quality products like ATTITUDE Baby Leaves Body Lotion Fragrance Free is great.
But while you do that, you also need to tackle a couple of other things.
Am I feeding my child nutritious foods?
Is something they are eating causing them to break out?
Did I introduce a new product that may have caused this reaction?
A new fragrance cream or detergent?
But as you tackle these questions one by one, you will see your baby's skin heal.
Be careful of using steroid creams early on (unless it's extremely severe) because steroid creams can leave a long last side effect on the skin, if used for longer periods.
So don't just think of eczema as a skin issue.
The body is trying to tell us something through the skin.
If you still need some support and coaching on healing your baby's skin or even your own, check out the XZMA Healing Program.
Related posts
Everything Eczema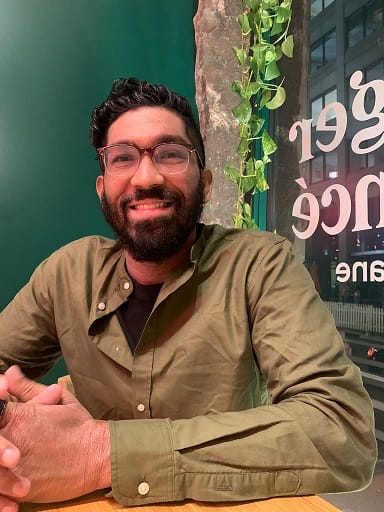 Everything Eczema was created by Kishok (Certified Nutritional Practitioner, 2023) to help the millions of people around the world who are suffering from atopic dermatitis (eczema) and topical steroid withdrawal (TSW). Our goal is to educate and empower you on how to manage your eczema so you can live your greatest life!
Learn more