Eczema on the scalp is probably one of the most annoying things you have to deal with.
You are here because you are on the hunt for the best shampoo for eczema.
You are in luck because I've got three for you!
I know how uncomfortable eczema scalp can be so I hope one of these three works out for you.
If these don't work, feel free to get a buzz cut! I'm joking, I hope one of these actually works for you!
1. Live Clean Baby Colloidal Oatmeal Eczema Shampoo & Wash
I know what you are thinking…why is a baby shampoo being recommended?!
Hear me out.
Having eczema on your scalp should be treated with caution. You don't want to use harsh products with toxic chemicals and make it worse.
Your Doctor is probably going to prescribe you some sort of topical steroid to get it under control. This can also be harsh on your skin if you use it long enough.
So the safest and best bet is to use something formulated with a baby's skin in mind.
You know it won't be made with harsh chemicals and tested thoroughly. Because no one messes with a mother and her baby.
This shampoo is formulated with colloidal oatmeal, aloe vera, and chamomile. This unique combination helps reduce the itch, and irritation while moisturizing the skin.
Key Features You Need To Know:
Vegan
Hypoallergenic
Pediatrician Tested
Never Tested on Animals
98% Plant-derived Ingredients
Free of Parabens, Petrolatum, Phthalate, Fragrance, Silicone, Dyes
2. Derma E Scalp Relief Shampoo
This is my personal favourite because I've used it time and time again.
This shampoo works to cleanse, de-flake, soothe and nourish your scalp.
It uses tea tree oil (which is antibacterial, antifungal, and antimicrobial) and menthol to help cool and calm the itch of your scalp.
You can actually feel the cooling sensation after you dry off your hair. It might sting, depending on the severity, but it's worth it.
It uses ingredients like neem, burdock, and bearberry to replenish your dry, irritated, and flaking scalp.
Key Features You Need To Know:
100% Vegan and Cruelty-free
Coal tar-free, Pine tar-free, Steroid-free
Consumer tested, Clinically tested, Allergy tested
Paraben-free, Sulfate-free, Mineral oil-free, Lanolin-free, Gluten-free and GMO-free.
3. Green Beaver Invigorating Tea Tree Shampoo
Last but not least, another shampoo that utilizes tea tree oil. It's used in a lot of skincare products for a reason.
Check out my article here on the benefits of tea tree oil and other essential oils.
This shampoo uses a combination of tea tree, aloe vera, peppermint, eucalyptus, borage, and menthol to help you heal your scalp from eczema.
While your skin is working to heal itself, this shampoo and the other two I've mentioned above will help reduce the itching, irritation, and flakiness.
Key Features To Know:
Vegan
Gluten-Free
Biodegradable
Certified Ecocert
Not tested on animals
Free from: Alcohol, Artificial Fragrance, Parabens, Phenoxyethanol, Phthalates or dyes, SLS or other Synthetic Detergents, Soy, Triclosan
So What's The Best Shampoo For Eczema?
Honestly, you can't go wrong with any of the three. You might even have to try all three because everyone's body and skin composition is different.
But what's even better than the best shampoo for eczema? It's figuring out what caused it in the first place. Did you change any of your hair products recently?
Or maybe the product itself changed the ingredients. Maybe it was an irritant in your laundry detergent?
Could it have been stress or food-related? Or maybe a visit to your hairdresser or barber.
While you figure it out, these shampoos will help you in the meantime.
The end game is to have a healthy scalp without having to rely on topical steroids or even these shampoos.
But what do I do if the best shampoo for eczema doesn't work for me?
This is when you'll want to work with a Skin Health Coach like myself. Shameless plug! Check out my coaching services and how I can help you.
Related posts
Everything Eczema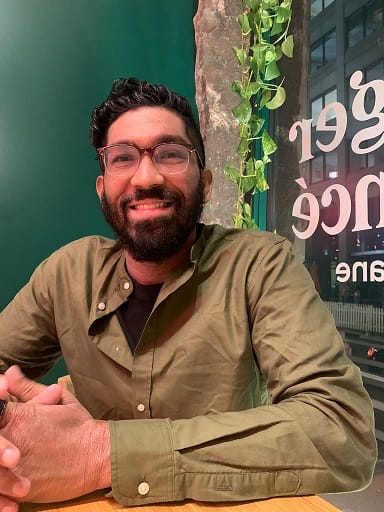 Everything Eczema was created by Kishok (Certified Nutritional Practitioner, 2023) to help the millions of people around the world who are suffering from atopic dermatitis (eczema) and topical steroid withdrawal (TSW). Our goal is to educate and empower you on how to manage your eczema so you can live your greatest life!
Learn more