You are thinking of taking a bath but you are anxious about it. Your dry and irritated skin stings and burns under the water.
You wonder if there are any bath oils for eczema out there. All you want is to enjoy a nice warm relaxing bath that leaves feeling refreshed and moisturized.
Well, look no further because I've got 3 bath oils for eczema, just for you!
1. Jojoba Oil

The first one on my list is my personal favorite…jojoba!
Other bath oils for eczema are loaded with unessential chemicals.
The last thing you want after a bath is a flare-up due to fragrances or chemicals.
This is why I recommended jojoba oil. The only ingredient is jojoba itself.
Along with that, jojoba has many benefits for the skin such as:
Anti-fungal
Anti-bacterial
Anti-inflammatory
Speeds up healing
Decreases the formation of wounds
2. Radiant Bath + Body Oil by Province Apothecary
If you want to get fancy, this is the product for you!
But don't worry because it's made using natural ingredients. An interesting fact, the founder of Province Apothecary, Julie, had eczema herself.
So it's safe to say, Julie understands the struggles of eczema and has kept this in mind while formulating all the products.
So what are the key ingredients of this bath oil?
Vitamin E

Hydrating
Helps alleviate dry skin
Softens the look of fine lines

Safflower Oil

High in linoleic acid
Helps relieve eczema, psoriasis, acne

Clary Sage Oil

Helps relieve swelling, inflammation

Pomegranate Seed Oil

Hydrating
Reduces inflammation
Helps regenerate skin cells

Geranium Essential Oil

Helps tighten and tone skin
With so many great benefits, this bath oil for eczema is one of my go-to. Oh yeah, it smells amazing!
3. Aveeno Skin Relief Shower & Bath Oil
Last but not least, we have the Aveeno bath oil.
This is where my bath journey actually started because it was recommended to me by my dermatologist when I was a kid.
It's a great product to get you started on baths. Aveeno is a well-known brand that makes good quality products for sensitive skin.
This bath oil's main ingredient is oatmeal. This oatmeal formula can help restore and maintain the skin's moisture barrier which helps prevent and protect dry skin, according to Aveeno.com.
It's also fragrance-free which is a bonus.
Before You Bath
Before you start bathing, I wanted to give you some tips!
Remember to give your bathtub a nice deep clean before taking bath in it. You don't want to be sitting in with dirt and grime.
Post-bathing, you also want to clean it down again. Why? Because bath oils for eczema can make the bathtub slippery. You don't want to slip and fall or have the next person unknowingly enter into a slippery tub.
I know showering or a bath is no fun with eczema. It stings, it burns, and it takes energy out of you.
But if you can, try to make it fun and your own personal time.
Take a book in there, play a game or play some relaxing music and close your eyes.
Over time, you'll fall in love with this ritual just like I did.
Bath and Beyond
I know taking a bath won't heal your eczema overnight.
But it's a habit you need to practice and make a part of your lifestyle.
Because over time, it's actually a difference maker for your skin health and mental health.
But beyond taking a bath, I highly recommend working with a Skin Health Coach like myself.
I've been living with eczema for the last 20 years and went through topical steroid withdrawal.
I've already walked the journey and now I've realized my mission and passion is to help other Eczema Warriors get to the other side.
How do I do this?
Through the XZMA Healing Program.
When you work with me, we go through a nutritional deficiency and a lifestyle assessment.
Based on those results and the state of your skin, I create a personalized healing protocol for you.
Still not convinced? Book a free 30min call to find out more.
Related posts
Everything Eczema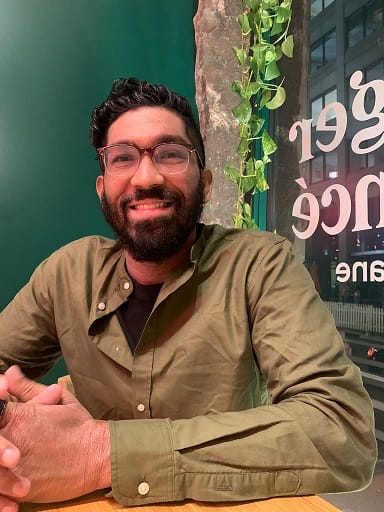 Everything Eczema was created by Kishok (Certified Nutritional Practitioner, 2023) to help the millions of people around the world who are suffering from atopic dermatitis (eczema) and topical steroid withdrawal (TSW). Our goal is to educate and empower you on how to manage your eczema so you can live your greatest life!
Learn more