I love using balms on my skin over creams and lotions.
Creams and lotions, for me at least, sink too fast into my skin leaving them dry again.
But balms, work great for me. Sure it's a little thick, but they keep my skin hydrated waaaay longer.
That's why I'll be sharing my thoughts through this Badger Baby Balm review.
The EverythingEczema Verdict ?
? Buy
I love that this product uses organic ingredients and only 5
No extra chemicals, fillers, and unnecessary fluff
These are the types of products you should be using for your eczema
✅ A great natural and organic skin-safe balm, so safe babies love it!
➖ 2 oz tin ($10.99), 0.75oz tin ($6.99)
There are other balms on the market that offer more grams per price
And as always, remember to patch test any new skin care products.
1. What is Eczema?
Eczema is a skin condition that causes the skin to become inflamed, irritated, and itchy.
One of the most common types of eczema is atopic dermatitis.
It is a skin condition that causes the affected areas to become red, dry, itchy, scaly, and cracked.
The condition is most often associated with allergies, but it can also be associated with other factors such as hormonal changes, infection, stress, and environmental and lifestyle factors.
Eczema can be treated by using a number of different methods, including topical ointments, creams, and lotions with a combination of addressing the root cause.
However, it is important to consult with a Healthcare Practitioner before using any of these treatments.
2. Badger Baby Balm Review
The moment you've been waiting for!
This is a great product for babies, toddlers, children, teenagers, and adults (even though it says baby, I know).
This product has been specifically crafted for babies.
It has great ingredients such as chamomile, calendula, and castor oil.
Chamomile is used for calming the skin.
Calendula helps with moisturizing, wound healing, anti-inflammatory and protects the skin barrier.
Castor oil is an antioxidant, anti-inflammatory, antimicrobial, and wound healing.
Badger Baby Balm is:
Uses 5 simple ingredients

Organic Extra Virgin Olive Oil
Organic Castor Oil
Organic Beeswax
Organic Chamomile Oil
Organic Calendula Flower Extract

100% USDA-Certified Organic
GMO-Free
Cruelty-free
Infinitely recyclable tin
Made with solar power
Find me a safer and eco-friendly balm than this.
Price-wise, it is very affordable.
It's offered in two sizes, a 2 oz tin, and a 0.75oz tin.
The 0.75oz tin is great to try and test with.
If it does work for you, definitely get the 2oz tin next time around to save money.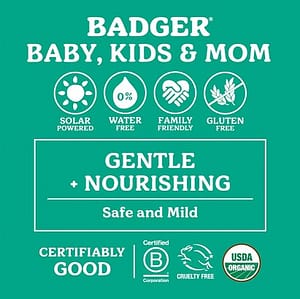 3. Balm & Beyond
I would put all my hopes and dreams into a single product.
I would research for hours. Read all the reviews and then click purchase.
I would wait in anticipation for the cream to arrive and solve all my skin problems.
Sometimes it would provide relief but it didn't cure my eczema.
And then, the hunt began again!
I would waste so much time, money, and energy on finding the right product.
All this effort you need to put into changing your lifestyle, mindset, and nutrition.
Products only help maybe 5-10% on your healing journey.
Most of the progress comes with you what eat and how you think.
This is when you need to look within yourself, or with the help of a Healthcare Practitioner, as to why your eczema is here.
What triggered it?
Was it food?
Your diet?
An emotional stressor?
Did something happen in your life recently to cause this?
Is it something in your environment? Something in your skincare products?
Or were you using topical steroids for too long and now it's completely something else?
These are all overwhelming and tough questions to figure out.
It can be done but it can be a lot easier when you work with a Certified Nutritional Practitioner (like me!), a Naturopath Doctor, and/or your Family Doctor.
Sometimes you need to work with all three.
But you need to start somewhere.
And that's why I created the XZMA Healing Program.
A 1:1 coaching program to walk you through all the steps on how to heal and manage your skin.
Plus because I've been through it myself, I understand all the emotions you are going through.
The itching. The scratching. The self-consciousness. The anxiety, depression, and loneliness.
Let's get you feeling like your best self!
Related posts
Everything Eczema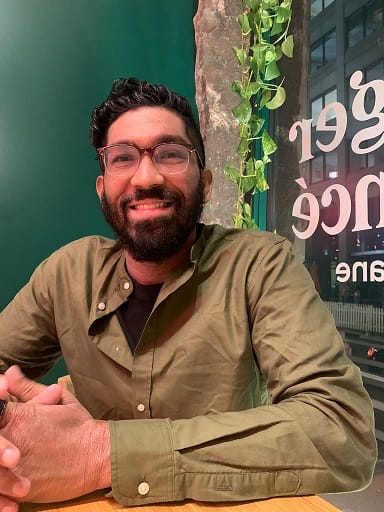 Everything Eczema was created by Kishok (Certified Nutritional Practitioner, 2023) to help the millions of people around the world who are suffering from atopic dermatitis (eczema) and topical steroid withdrawal (TSW). Our goal is to educate and empower you on how to manage your eczema so you can live your greatest life!
Learn more