Another day, another cream to buy, try and test.
Will this cream work for me? Will it heal all my eczema problems?
Or am I going to have a drawer filled with creams that don't heal my eczema?
Everything Eczema's Live Clean Baby Colloidal Oatmeal Eczema Cream review will save you time and money.
So let me scratch that itch on your thoughts about this product.
*This post contains affiliate links. This means, at no additional cost to you, if you purchase the product, I will receive a commission. These commissions help pay for website hosting and spread the word on healing eczema!
The EverythingEczema Verdict ?
? Try
If you have mild eczema, this cream may do the trick. But if you have moderate to severe eczema, it can soothe your symptoms but it may not fully heal your eczema
✅ A great natural organic alternative to over-the-counter creams/lotions (OTC) that can include 1% hydrocortisone ?.
✅ Price per gram is similar to other similar products on the market
And as always, remember to patch test any new skin care products.
1. What is Eczema?
Eczema is a skin condition that causes the skin to become inflamed, irritated, and itchy.
One of the most common types of eczema is atopic dermatitis.
It is a skin condition that causes the affected areas to become red, dry, itchy, scaly, and cracked.
The condition is most often associated with allergies, but it can also be associated with other factors such as hormonal changes, infection, stress, and environmental and lifestyle factors.
Eczema can be treated by using a number of different methods, including topical ointments, creams, and lotions with a combination of addressing the root cause.
However, it is important to consult with a Healthcare Practitioner before using any of these treatments.
2. What is Colloidal Oatmeal?
Colloidal oatmeal is not the same as your regular breakfast oatmeal.
Both types of oatmeal are still healthy and beneficial but they are used for different purposes.
When the oatmeal has been grounded up and then suspended in a liquid, it is known as colloidal oatmeal, according to Babo Botanicals.
When oatmeal is processed in this method, it can be easily absorbed into the skin where it becomes soothing and protective.
Beneficial properties such as lipids, flavonoids, minerals, and vitamins are all present in the colloidal oatmeal.
3. What are the Benefits of Colloidal Oatmeal?
Because of the many beneficial properties of colloidal oatmeal, it has a lot of healing benefits.
According to New Directions Aromatics, the overall benefits of colloidal oatmeal for the skin are:
Increases skin hydration and moisturization
Acts as a gentle cleanser and soap replacement
Helps relieve itching, irritated skin, and inflammation
Helps improve the texture of the skin while reducing flakiness and scaling
It creates a layer on the surface of the skin to reduce the impact of external irritants
Research has proven that colloidal oatmeal has an excellent safety record and demonstrated benefits for eczema, psoriasis, and other conditions.
Clinically, colloidal oatmeal has shown significant improvements in skin dryness, moisturization, and the skin barrier when it was conducted in a study with 50 healthy female subjects.
This is the section you've been waiting for, let's jump into it.
This is a great product for babies, toddlers, children, teenagers, and adults (even though it says baby, I know).
Live Clean Baby Colloidal Oatmeal Eczema Cream is made with natural colloidal oatmeal that gently moisturizes and relieves irritated itchy skin.
Live Clean Baby Colloidal Oatmeal Eczema is:
Fragrance-free
98% plant-derived
Silicone free
Petrolatum free
Paraben free
Phthalate free
Phosphate free
Dye-free
Pure Vegan
Never tested on animals
Hypoallergenic
Pediatric tested
Wow. Find me safer cream than this.
Some of its key ingredients are: Oats, Aloe, Chamomile
5. Dream Beyond the Creams
Yes, I use to believe that once I find the magic cream it would solve all my eczema problems.
But that was a complete disaster. I wasted my time and money. But hey, I can give you all great product reviews.
Creams, lotions, and balms can definitely help on the surface level.
It can help ease pain, irritation, and itching.
But can it solve everything? Nope.
This is when you need to look within yourself, or with the help of a Healthcare Practitioner, as to why your eczema is here.
What triggered it? Was it food? Your diet? Was it an emotional stressor? Did something happen in your life recently to cause this?
Is it something in your environment? Something in your skincare products?
Or were you using topical steroids for too long and now it's completely something else?
These are all overwhelming and tough questions to figure out.
It can be done but it can be a lot easier when you work with a Certified Nutritional Practitioner (like me!), a Naturopath Doctor and/or your Family Doctor.
Sometimes you need to work with all three.
But you need to start somewhere.
And that's why I created the XZMA Healing Program.
A 1:1 coaching program to walk you through all the steps on how to heal and manage your skin.
Plus because I've been through it myself, I understand all the emotions you are going through.
The itching. The scratching. The self-consciousness. The anxiety, depression, and loneliness.
Let's get you feeling like your best self!
Related posts
Everything Eczema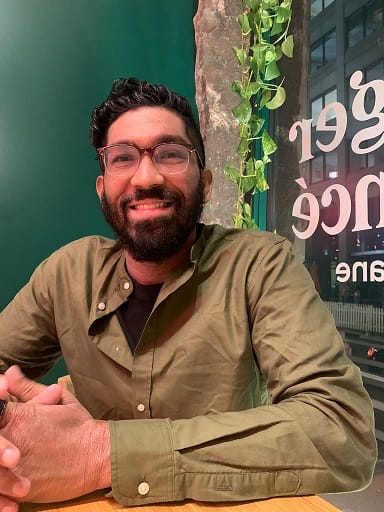 Everything Eczema was created by Kishok (Certified Nutritional Practitioner, 2023) to help the millions of people around the world who are suffering from atopic dermatitis (eczema) and topical steroid withdrawal (TSW). Our goal is to educate and empower you on how to manage your eczema so you can live your greatest life!
Learn more