Don't know what lotion to buy?
Overwhelmed with all the options?
Or overwhelmed with what ingredients to avoid?
Look no further because I got the perfect product for you.
Let's dive into the Green Beaver Baby Lotion Fragrance-Free review.
The EverythingEczema Verdict 👏
🏆 Buy
It has a lot of great healing ingredients
Safe for babies
✅ A great natural and organic skin-safe lotion, so safe babies love it!
➖ $12.99 for 240ml
You might go through this product quickly depending on how often you use it
It's definitely expensive compared
And as always, remember to patch test any new skin care products.
1. What is Eczema?
Eczema is a skin condition that causes the skin to become inflamed, irritated, and itchy.
It is often caused by genetics, allergies, environmental factors, nutrient deficiency, and/or lifestyle habits.
It is very common in babies but most of them outgrow it. But it can also occur in adults.
One of the most common types of eczema is atopic dermatitis.
Eczema can be treated by using a number of different methods, including topical ointments, creams, and lotions with a combination of addressing the root cause.
However, it is important to consult with a Healthcare Practitioner before using any of these treatments.
2. Green Beaver Baby Lotion Fragrance-Free Review
Okay, review time!
I know it says "baby" lotion but who says if you are a teen or adult, you can't use it?
It's probably way safer whenever it's marketed for babies, so remember that.
The main selling point of this product is that it's 100% natural and fragrance-free.
Fragrance-infused products tend to make people react to them.
Most fragrance-added products use cheap inexpensive ingredients too.
On top of that, it's enriched with Vitamin E, sunflower, avocado oils, and aloe vera.
Here's a quick summary of the benefits of these ingredients:
Vitamin E is anti-inflammatory and can reduce skin swelling.
Aloe vera speeds up wound healing and reduces infection.
Avocado oil can help calm down itchy skin
Sunflower oil hydrates and soothes the skin
All the ingredients actually hydrated, moisturize and protect the skin as well
All these combined help moisturize your skin so it's less flaky, dry, and irritated.
On top of that, Green Beaver Baby Lotion Fragrance-Free is:
Dermatologist tested
Hypoallergenic
Gluten-free
Biodegradable
GMO-free
100% recycled
Made in Canada
Organic Cosmetics
However, it is pricey!
It costs about $15-20 for 240ml.
It does use high-quality ingredients though.
So, see if you can get a smaller size to test first.
If you love it and works, try to always buy it on sale and in bulk.
You still might be wondering can the Green Beaver Baby Lotion Fragrance-Free really help me?
3. Be Creative Like a Beaver
Fun fact, beavers are creative. I guess when they build their log dam, they really need to get creative with the space.
With that being said, it's time you become creative on your healing journey.
What works for someone else, may not work for you.
Creams, lotions, and balms won't heal your eczema or topical steroid withdrawal.
Those marketing commercials are a stretch.
These products exist to help us on our healing journey.
To minimize discomfort and help the skin heal on the surface level.
But by you getting creative, you speed up the healing journey.
You need to ask yourself:
What foods can help my body heal?
What lifestyle activities, that are fun, can help me heal?
Is it time to ask for help from someone who has healed for
Lotions, creams, balms, and other products help us buy time.
The products soothe and heal our skin on a short-term basis.
While you figure out how to manage this for the long term.
This is where the XZMA Healing Program comes in.
And that's all I'll say!
I hope you found the Green Beaver Baby Lotion Fragrance-Free review helpful and informative.
Happy Healing!
Related posts
Everything Eczema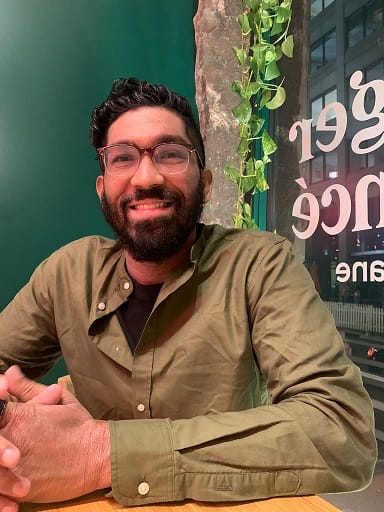 Everything Eczema was created by Kishok (Certified Nutritional Practitioner, 2023) to help the millions of people around the world who are suffering from atopic dermatitis (eczema) and topical steroid withdrawal (TSW). Our goal is to educate and empower you on how to manage your eczema so you can live your greatest life!
Learn more