You dream of being the next Michael Phelps but your eczema seems to flare up every time you dip into a swimming pool.
So the question on your mind is, "is chlorine bad for eczema?
The short answer is yes.
But, before we jump to our conclusions, let me give you a quick breakdown of what chlorine is and why it's even used in the first place, in the context of our skin.
What is Chlorine?
Chlorine (Cl, 17) is a chemical element that you may remember from science class. According to Britannica, it is a toxic, corrosive, greenish-yellow gas that is irritating to the eyes and the lungs.
So in its gas form, it's bad.
But when it's added to water, it becomes a disinfectant. It's used to kill harmful bacteria.
This is why it's added to our drinking water and swimming pools.
Because it kills bacteria, it doesn't actually differentiate between the good and the bad.
This matters because, on our skin, there are good and bad bacteria.
So what happens when you swim in a chlorinated swimming pool? It strips away essential oils and beneficial bacteria from your skin.
That's why being exposed to chlorine water for too long increases the risk of dry skin and rashes.
Is it OK to go swimming with eczema?
Because you are already dealing with dry skin and rashes, I'd avoid public swimming pools, to begin with.
If you have your own pool, you can control how much chlorine you add and the level of bacteria in it is much less.
Think about this.
Public swimming pools see probably hundreds of people daily.
Your pool sees you, your family, and your friends depending on how often you use it.
So the bacteria your skin comes in contact with is drastically less when it's your own pool.
So you may go swimming with eczema if it's your own backyard swimming pool. But I'd still limit it until your skin heals up.
Can chlorine flare up eczema?
Yes.
When you are already flared up, your skin is already irritated, dry and red.
Chlorine is just going to make it 100x worse.
This is the time to let your skin repair itself. By jumping into a chlorinated pool, it's going to strip away the healthy oils and bacteria that your skin is producing. It needs these oils and beneficial bacteria to heal itself.
A good rule of thumb to follow is, anytime you flare up, your body is asking for you to rest. Take a step back and see what's causing you to flare up.
Can a child with eczema go swimming?
Honestly, if it was my child, I'd avoid it at all costs. I know you can find swimming pools where the amount of chlorine used is a lot less and meant for babies and children.
If you have one of those in your area, try it out and see how your child's skin reacts.
This is why Doctors always get asked "is chlorine bad for eczema?" by parents.
Parents can see their child's skin become a lot worse and red right after a swimming lesson.
But your first priority should be healing the skin.
How to Treat Dry, Irritated, Itching Skin From Chlorine
If you are experiencing extremely dry skin or rashes after being exposed to chlorine, here's what you need to do.
First things first, moisturize, moisturize and oh yeah, moisturize!
Because chlorine is extremely drying, it's best to use a natural balm or oil to help rejuvenate your skin.
If your rash has gotten worse after a swim in a chlorine pool, your first priority should be applying some sort of healing ointment that contains Calendula.
Last but not least, the next time you take a bath, use one of these bath oils to help soothe the skin barrier.
PS. it's probably best to avoid chlorinated swimming pools for the time being.
Your skin is trying to tell you something. Don't ignore it.
Does salt water help eczema?
I'm glad you asked this question and have read it this far! Salt water does in fact help eczema.
Because of its beneficial mineral composition, the skin absorbs these minerals which helps it heal.
You can either make a trip to your closest beach or add some dead sea salt to your next bath.
See how well it works and how refreshed you feel.
What about the chlorine water in my shower/bath?
If you notice your skin and hair are a lot more dry coming out of a shower or a bath, this is a good indication that you need to install a water filter.
You can install a water filtration system that filters your whole house. But these are typically expensive and require maintenance.
In the meantime though, you should try a filter that you either attach to your shower head or bath faucet.
There are a lot of filters out there that filter 99.9% chlorine. Some even add back in beneficial minerals like magnesium and zinc which will help eczema.
I personally use the Santevia Bath Filter. It's even safe for babies.
But my eczema is still not going away…
So we've already addressed whether is chlorine bad for eczema.
If you've already addressed nutrition too, then it's time to work with an eczema coach.
This is where I work with you one on one, to figure out what's holding your mind and body back from healing.
I know you are trying everything you can. I know you are buying everything you can.
But sometimes, we need to approach healing from a different angle.
Sometimes we need another perspective. Sometimes, we need help from someone who has already gone through it. Like me.
You are on this site for a reason.
You've read this far for a reason.
It's because you want to heal.
You want to heal your skin.
You want to live your best life.
You don't want eczema holding you back anymore.
I'm a Certified Skin Health Coach with real experience. I've been living with eczema for the last 20 years and went through topical steroid withdrawal.
Tell me I'm an expert without telling me I'm an expert. Am I right?
I understand what you are going through on a physical, mental, and emotional level.
I've walked your painful journey and healed myself.
I want to help you too.
Sometimes, all you need is a little bit of guidance, coaching, and support.
If this hits home, book a complimentary 30 min call with me on how I can help you!
Related posts
Everything Eczema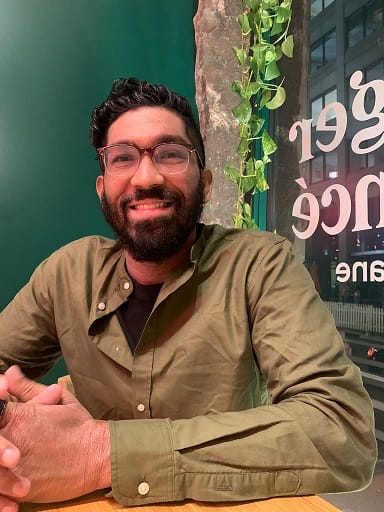 Everything Eczema was created by Kishok (Certified Nutritional Practitioner, 2023) to help the millions of people around the world who are suffering from atopic dermatitis (eczema) and topical steroid withdrawal (TSW). Our goal is to educate and empower you on how to manage your eczema so you can live your greatest life!
Learn more